All news
Robots put to good use
Published: January 4, 2021 - Last updated: May 3, 2021
2020 has been a strange and hard year in many aspects for everyone, and even the holidays are not the same. This has been especially true for children living in poorer conditions. That is why we teamed up with a local charity in Finland, Joulupuu.org
Joulupuu collects every year gift donations for children under child protection and special support who may have limited access to Christmas gifts. There are tens of thousands of such children nationwide, more than 10,000 in the Helsinki metropolitan area alone.
All conditions were perfect for us to join in and help out. We have been collaborating with DB Schenker in the heart of Helsinki since mid-November, testing our platform for parcel deliveries along the light traffic route Baana. Our focus is the last-mile, but using our platform for the first-mile, while helping out for a good cause, was a no-brainer. Just before Christmas our robot acted as a safe drop-off point for the donations just outside the main Helsinki library, Oodi, and collected almost a hundred presents.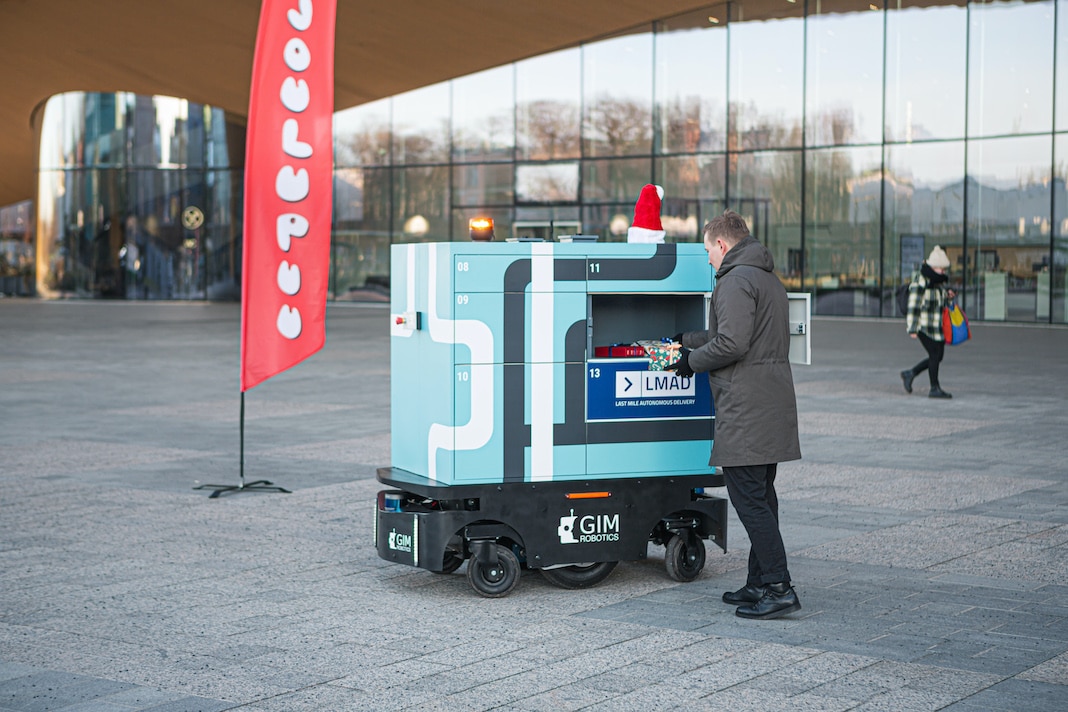 Participating in this gift donation has been a rewarding experience, and we hope to have made Christmas slightly brighter for the children receiving the gifts delivered by our Santa robot.
We hope you had a wonderful holiday, and can't wait to share more news on our pilots and deployments with you in the new year!
Follow us on our other channels on LinkedIn, Instagram or Twitter.
LMAD is supported by EIT Digital, a body of EIT — European Institute of Innovation and Technology